Khreshchatyk will see the parade of victory – the victory of Ukraine, said the President.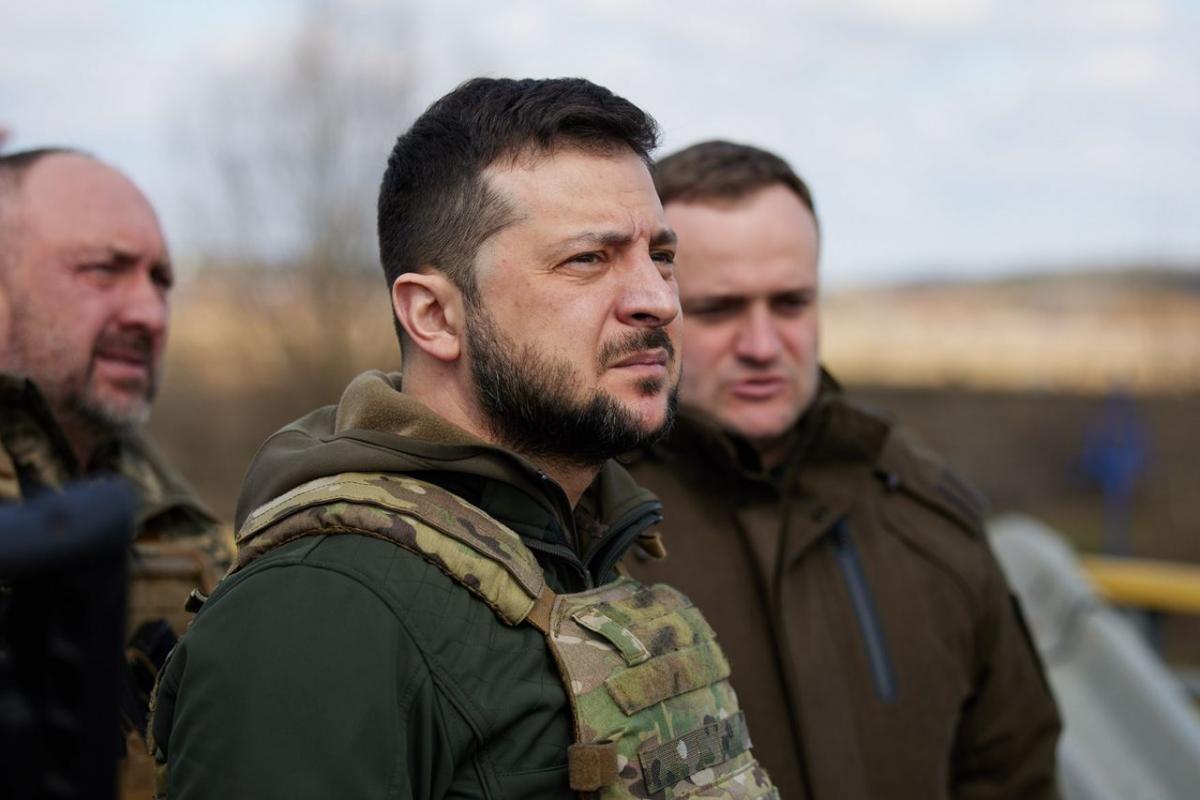 Very soon there will be two Victory Days in Ukraine, and someone will have none left.
The President of Ukraine Volodymyr Zelenskyi stated this in his address on the occasion of May 9.
"We are fighting for freedom for our children, so we will win. We will never forget what our ancestors did in World War II, which killed more than eight million Ukrainians. And very soon there will be two Victory Days in Ukraine. There will be no one left. We won then. We will win now. And Khreshchatyk will see the parade of victory – the victory of Ukraine! Happy Victory Day over Nazism! Glory to Ukraine!", – he stressed.
The President stressed that there is nothing more dangerous than an insidious enemy, but there is nothing more poisonous than a feigned friend.
"These are the words of the great Ukrainian philosopher Hryhoriy Skovoroda. On February 24, we realized this truth when a feigned friend started a war against Ukraine. This is not a war of two armies. This is a war of two worldviews. The barbarians who shell the Skovoroda Museum and believe that their missiles can destroy our philosophy. She annoys them. She is a stranger to them. She scares them. It is that we are free people who go their own way. Today we are waging war on this path and we will not give anyone a piece of our land.
Today we celebrate the Day of Victory over Nazism. And we will not give anyone a piece of our history. We are proud of our ancestors who, together with other nations in the anti-Hitler coalition, defeated Nazism. And we will not allow anyone to annex this victory, we will not allow it to be appropriated", – Zelensky stressed.
He also noted that our enemy dreamed that we would refuse to celebrate May 9 and the victory over Nazism so that the word "denazification" would have a chance.
"Millions of Ukrainians fought Nazism and went through a difficult and long journey. They expelled the Nazis from Luhansk, expelled the Nazis from Donetsk, liberated Kherson, Melitopol, Berdyansk from the occupiers. the Nazis were expelled from all over Ukraine, but the cities I have named are especially inspiring to us today, believing that we will surely drive the occupiers out of our own land.
On the Day of Victory over Nazism, we are fighting for a new victory. The road to it is difficult, but we have no doubt that we will win. What is our advantage over the enemy? We are smarter by one book. This is a textbook on the history of Ukraine. We would not know grief if all our enemies could read and draw the right conclusions.
On February 24, Russia launched an offensive. Attack on the same rake. They are attacked by every occupier who comes to our land. We have been through different wars. But they all had one final. Our land was planted with bullets and shells, but no enemy was able to take root here. Enemy chariots and tanks rode through our fields, but it did not bear fruit. Enemy arrows and rockets flew in our skies, but no one was allowed to overshadow our blue. There are no shackles that can bind our free spirit. There is no occupier who can take root in our free land. There is no invader who can rule over our free people. Sooner or later we win. Whether the horde, whether Nazism, whether the mixture of the first and the second, which is the current enemy – we win, because this is our land", – said the president.
Zelensky also noted that someone is fighting for "the father of the king, the Fuhrer, the party and the leader," and we are fighting for the Motherland.
"We have never fought against someone. We always fight for ourselves. For our freedom. For our independence. That the victory of our ancestors was not in vain. They fought for freedom for us and won. We fight for our freedom, for freedom for their children, and therefore, we will win… We do not say "we can repeat". Because only a madman can want to repeat the 2194 days of war. Anyone who is already repeating the horrific crimes of the Hitlerite regime today is imitating Nazi philosophy, copying everything they did. He is doomed. Because he was cursed by millions of ancestors when he began to imitate their killer. That is why he will lose everything", – Zelensky stressed.
Zelensky congratulated on the Day of Victory over Nazism
Every year on May 8, Ukraine celebrates the Day of Remembrance and Reconciliation, as on this day in 1945, Germany announced its surrender in World War II. This format of honoring the memory of those killed in World War II was approved by the Verkhovna Rada of Ukraine in 2015. At the same time, it was decided to celebrate May 9 as the Day of Victory over Nazism in World War II instead of the Victory Day in the Great Patriotic War of 1941-1945, established since Soviet times.
The Verkhovna Rada of Ukraine proposes to celebrate the day of victory over Nazism in the Second World War on May 8. And on May 9, deputies propose to celebrate Europe Day together with EU countries.