Not only a small child died in Odessa, but also her mother and grandmother, journalists learned.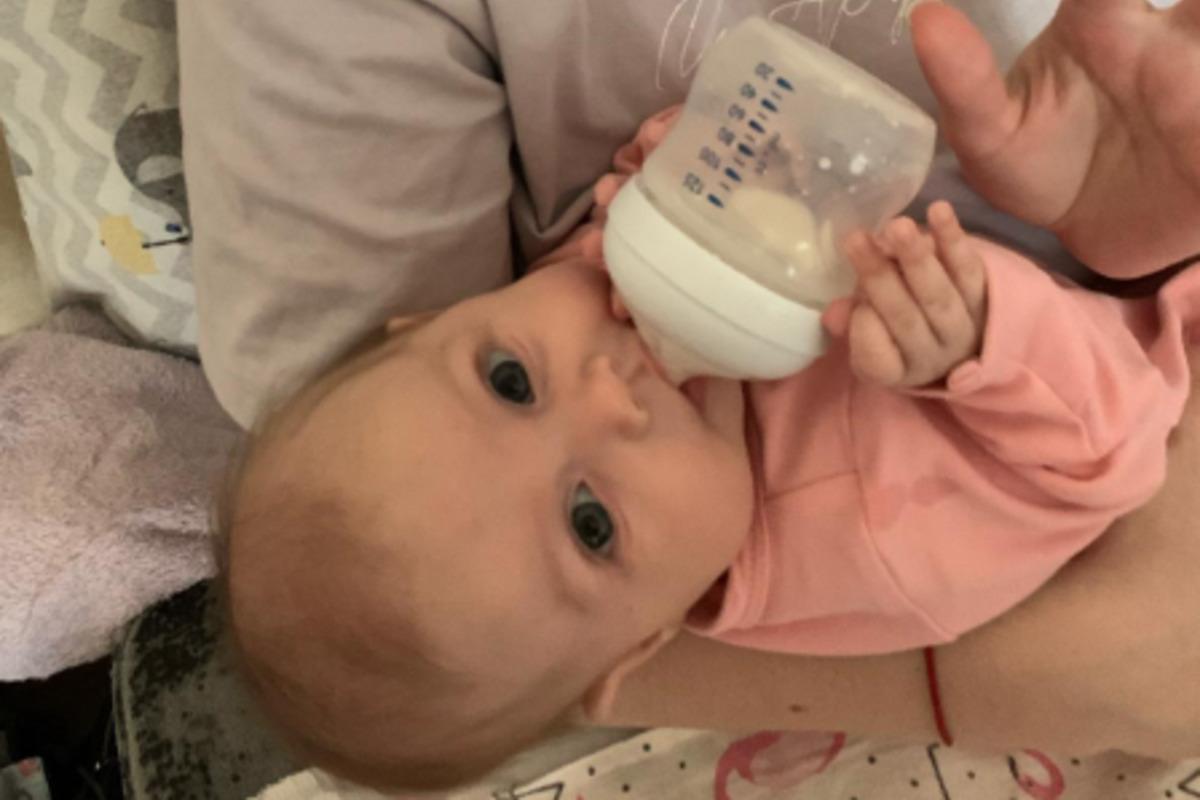 In Odessa, as a result of the shelling committed by the occupiers on April 23, three generations died in one family – a 3-month-old girl, her mother Valeria and grandmother.
Odessa baker Yuriy Glodan lost family members.
Oleksandr Vernyk, the founder of the "Diya.Business Odesa" center, wrote on Facebook that Valeria was a very bright person, she worked in his team a few years ago.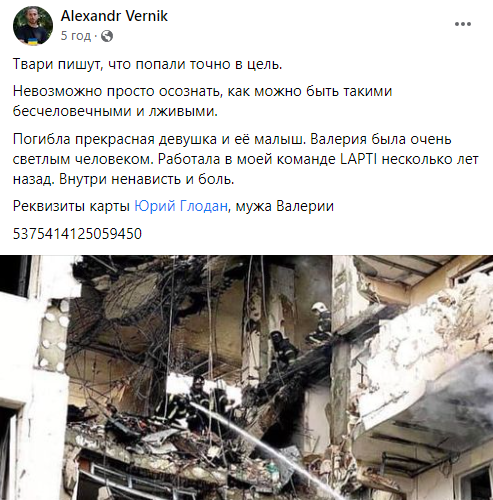 Glodan himself briefly commented on the deaths of family members on the social network and published photos of those he lost.
"My dear ones, the kingdom of heaven! You are in our hearts!" the man wrote.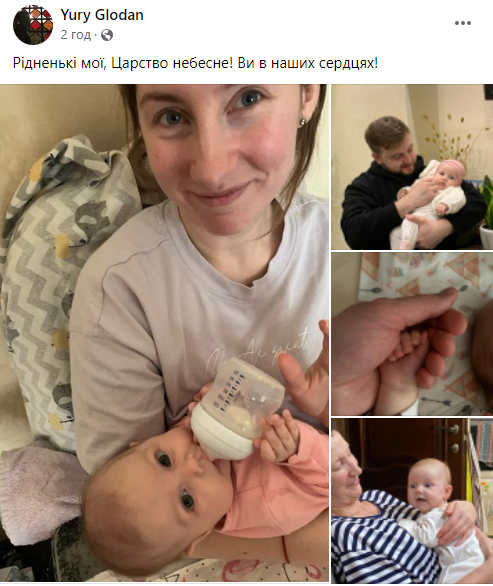 Valeria Glodan comes from Kherson, her maiden name is Yavkina. Valeria was 28 years old, she studied at the Faculty of Journalism at Odessa National University.
The girl married Yuri Glodan on August 30, 2019. Later, the couple had a daughter, the girl was named Kira.
Valeria's death with her child has already been commented on by her acquaintances and teachers.
"… Valeria is a bright, beautiful, kind girl … There are no words. Let's pray for them today," wrote teacher Natalia Steblina.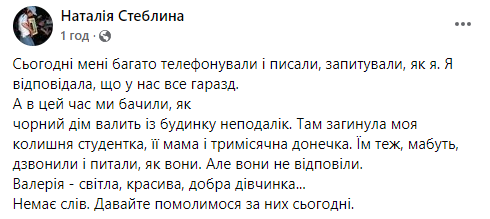 "… Three generations of the family died at once – Lerochka, her mother and a three-month-old girl. Terrible grief," said teacher Kateryna Valkova.