The occupiers wandered in groups in the yards of Ukrainians.
Russian troops were filmed on Bucha Street next to civilian bodies.
CNN published exclusive footage from the drone on March 12 and 13. The author's name is not disclosed for security reasons.
The TV people noted that the video was verified and confirmed its authenticity.
Footage dated March 13 shows russian military equipment standing at a crossroads. A little further down the street are the bodies of those shot.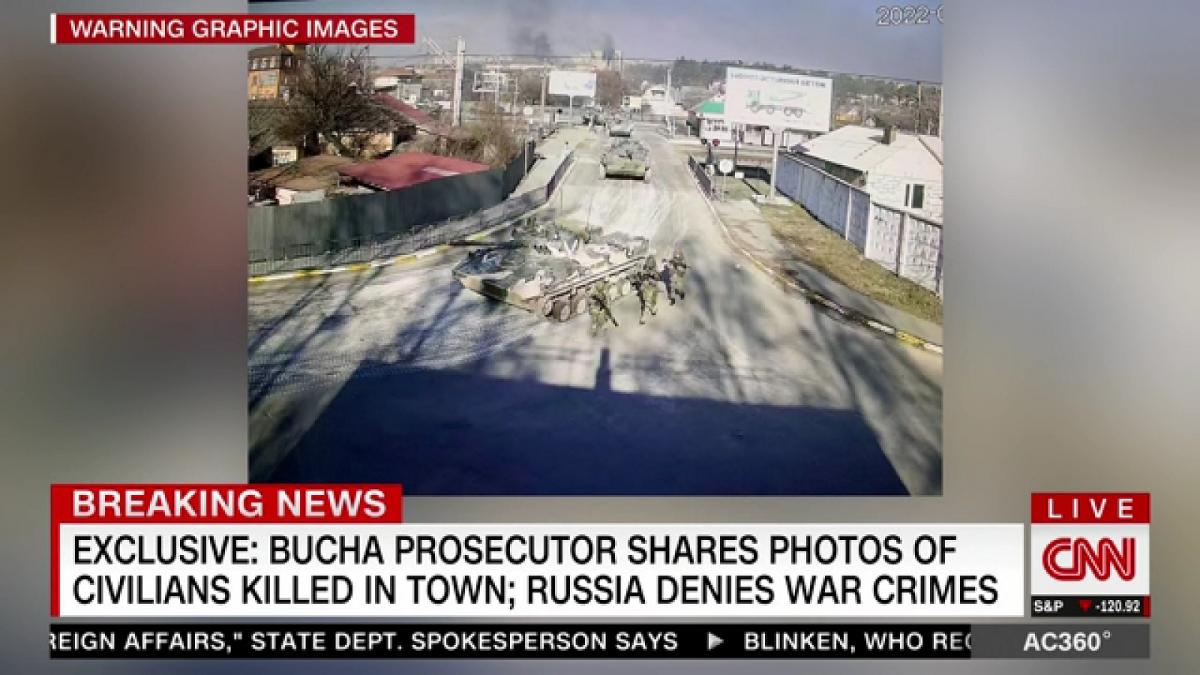 The same objects were previously recorded by the satellite Maxar Technologies on March 18.
In the footage from March 12, a group of soldiers went to a private yard and searched for something, parking vehicles at the entrance.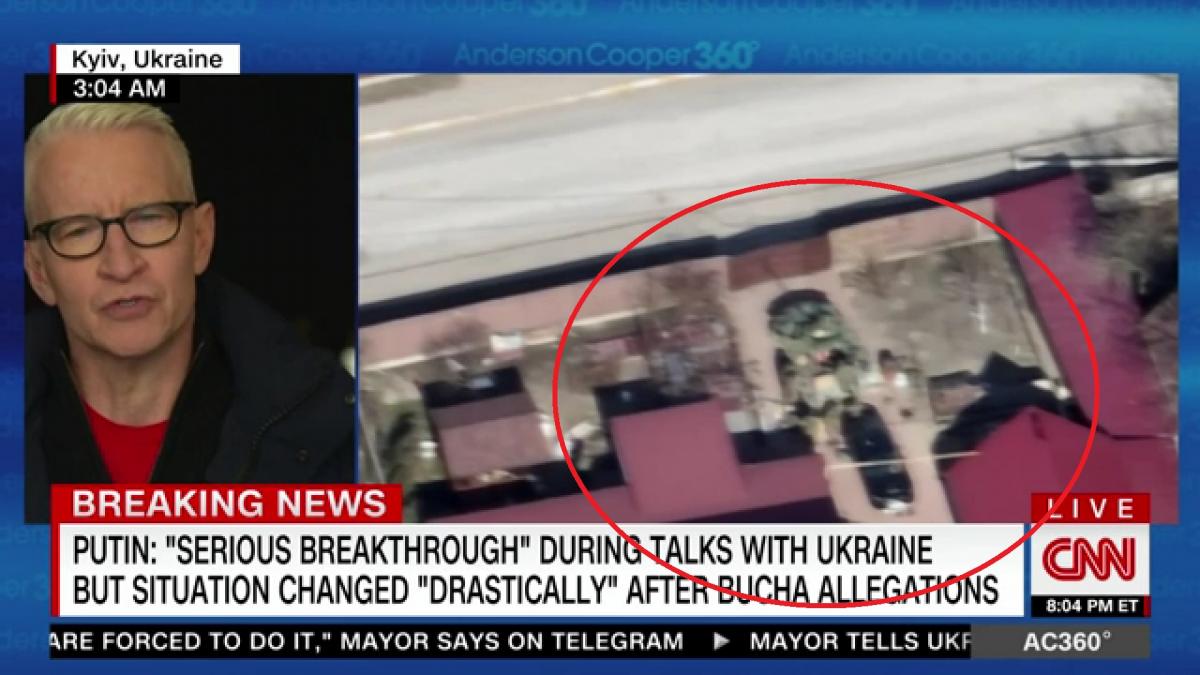 CNN pointed out that these videos are proof that the corpses in Bucha appeared during the occupation of the city by russian troops.
The tragedy in Bucha
Defeated Russian troops left Bucha in late March, leaving dozens of executed citizens on the streets.
Hundreds of killed people were buried in the local cemetery. Dozens of excavated mass graves were found.
There is evidence of torture, rape, executions, and looting by the russian occupiers.
The Ukrainian authorities insist that the atrocities of russians in the cities near Kyiv are indisputable proof that the Russian Federation committed genocide against Ukrainians.
The exact number of killed is currently unknown, the clearing of Bucha from mines, exhumation of bodies, etc. is underway.