At the same time, the aggressor country denies that the cruiser took part in the war against Ukraine.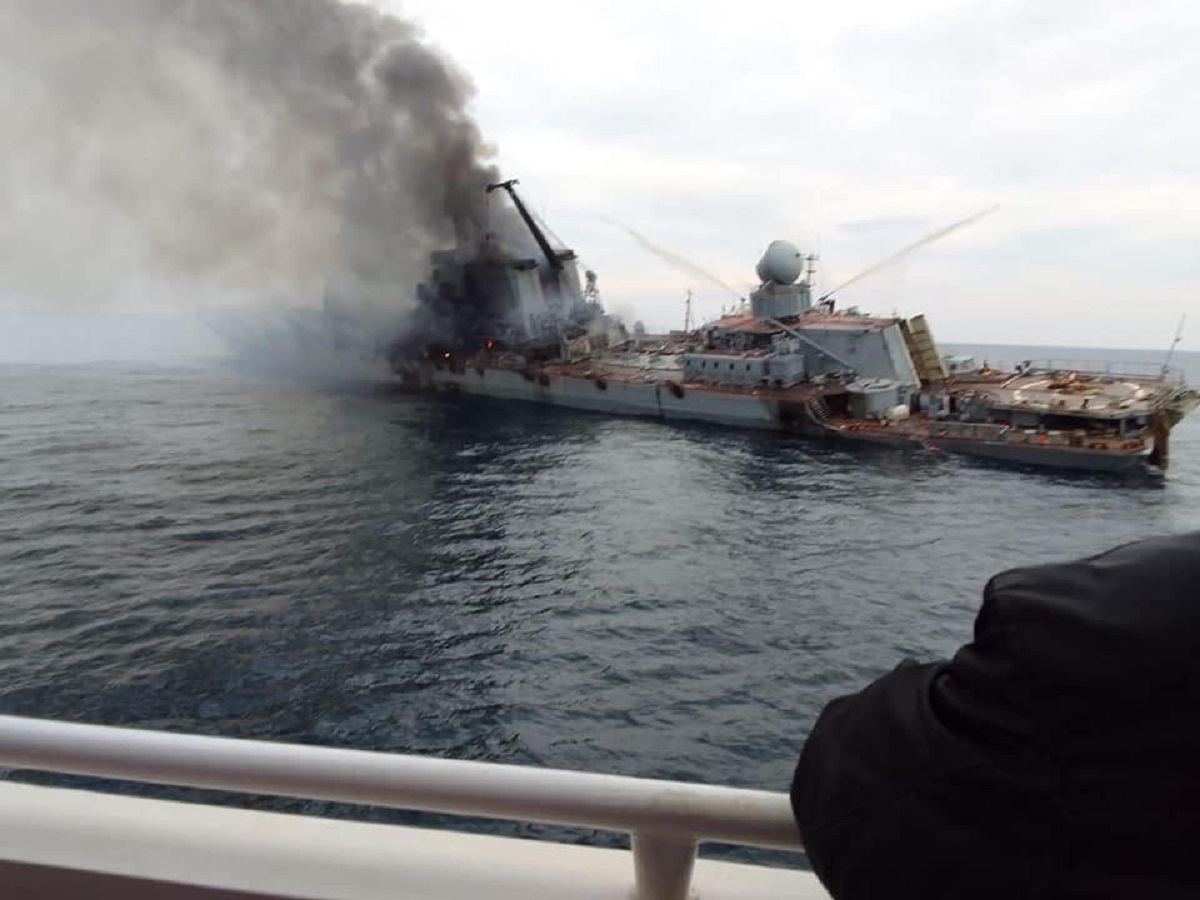 The russian Defense Ministry has included the crew of the cruiser "Moscow" destroyed by Ukrainian troops in the list of "participants in a special military operation."
This is stated in the response of the Black Sea Fleet Prosecutor's Office to the request of Gulnaz Urazaeva – the mother of sailor Bulat Shakirzyanov, who served on the cruiser "Moscow".
The document was published by the Telegram channel "Military Ombudsman", and Urazayev confirmed its authenticity to "Mediazone".
The document says that military unit 84201, where the sailors of the dead cruiser "Moscow" served, was added to the list of participants in a "special military operation" to "ensure social rights and guarantees, as well as receive payments from the ship's crew and their families." It is not specified when the part was included in the list.
At the same time, neither the prosecutor's office nor the Ministry of Defense admit that the cruiser "Moscow" took part in the war with Ukraine. The prosecutor's office told Urazaeva that the cruiser "was not part of the forces involved in the special military operation" and "was in neutral waters at the time of the crash."
As previously reported, the cruiser "Moscow" sank on April 13, after hitting the missiles "Neptune", but the russian military leadership is hiding the truth about the causes and death toll.
According to their version, a fire broke out on the cruiser, which detonated ammunition and the cruiser sank. The dead were first reported on April 22, with one victim and 27 missing. It was claimed that 396 sailors were rescued, and officers will continue to serve in the Black Sea Fleet.
A video of the allegedly rescued sailors later appeared, but not all parents of the dead russian sailors believed the official version.
According to various estimates, the number of crew of "Moscow" ranged from 416 to 680 people, including as it turned out later, sailors. The vast majority of sailors probably died, but Russian authorities officially consider them "missing" and require parents to sign documents that the ship sank as a result of a "catastrophe" and not as a result of hostilities.