For the first time in many years, the band Pink Floyd released a new song "Hey Hey Rise Up" with the vocals of Ukrainian musician soloist of the group "Boombox" Andriy Khlyvnyuk.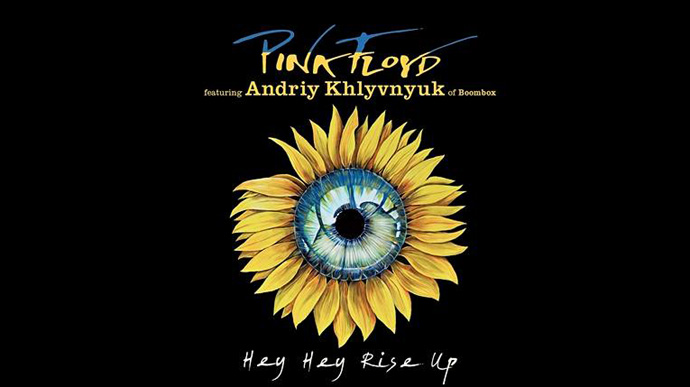 Photo: Pink Floyd
Pink Floyd released the song "Hey Hey Rise Up" in support of the people of Ukraine. All proceeds will go to humanitarian aid to Ukrainians.
For the track, the musicians used the vocals of Khlyvnyuk, who in the first days of the war sang a song from the center of the capital, which is considered the anthem of Ukrainian Sich riflemen, "Oh, red viburnum in the meadow."
The video for "Hey Hey Rise Up" was shot by director Matt Whitecross and shot the same day the track was recorded.
Pink Floyd guitarist and vocalist David Gilmore, who has a Ukrainian daughter-in-law, said he hoped for publicity.
"We, like many, feel angry and disappointed at this heinous act of invading an independent, peaceful democracy and killing one of the world's greatest nations.

I hope that the track will receive wide support and publicity. We want to raise funds and morale. We want to show our support for Ukraine and thus show that the majority of the world considers it absolutely wrong for the superpower to invade the independent democracy that Ukraine has become. "
The cover of the track depicts a sunflower, the work of Cuban artist Josan Leon.
The cover of the single is said to be a direct reference to a woman seen around the world who called on Russian soldiers to carry seeds in their pockets so that when they die, sunflowers will grow.