The Marines thanked for the support of the people of Ukraine.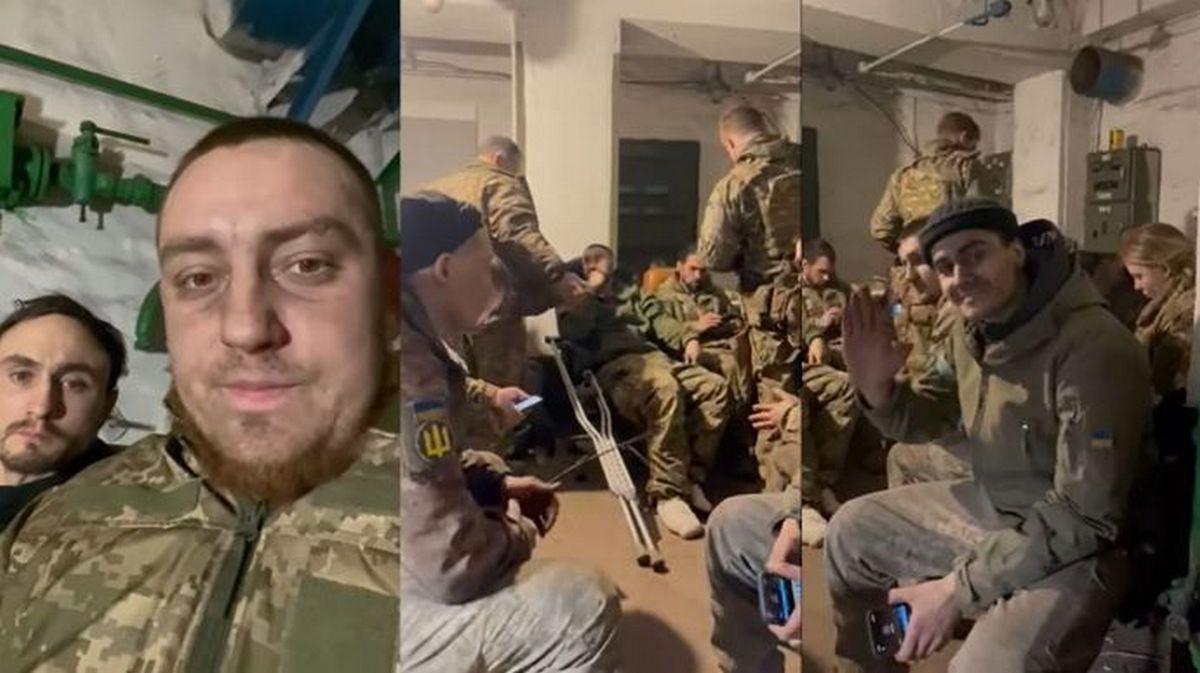 Mariupol Marines recorded a video / video screen
Marines from the 36th Brigade defending Mariupol from the russians sent a video message in which they assured that they did not leave their positions and remain loyal to Ukraine, and asked to remember the price of resistance and defend victory.
The video was published by 1 + 1 journalist Natalia Nagorna.
Nagorna explained that she had dropped a video of the 36th Marines, which was "recorded today at about 5 am in Mariupol." She publishes a video "so that no one could say" they just broke ".
The journalist stressed that the fighters "are still holding on, but there is nothing to hold on to" – so "the bill (goes) for hours".
"Glory to Ukraine! We are the defenders of Mariupol, the 36th Marine Brigade, which until recently held and is defending this city. We did not surrender. We held every piece of this city to the best of our ability. But the reality is that the city is really under siege, in a ring – and any delivery of ammunition, food didn't take place ", – defenders of Mariupol declared.

"We kept to the end. We are grateful to every Ukrainian who believed and continues to believe in the Marines. We have held on to this faith for so long. We have not left our positions. We have remained faithful and remain faithful always. And all Ukrainians must remember the price of this resistance and complete the cause: to defend victory to the end. Ukraine, Europe, the world… With faith in victory, we are always faithful, faithful to the end ", – said the heroes of Mariupol.
Battles for Mariupol
Mariupol has been blocked since March 1 by russian troops, who have created a humanitarian catastrophe in the city and are committing genocide.
The Commander-in-Chief of the Armed Forces of Ukraine Valery Zaluzhny assured that the command is connected with the Defense Forces in Mariupol, and the details of the defense operation should not be the subject of public discussion.
The russians threatened to block Ukrainian fighters at the Azovstal plant in Mariupol and use chemical weapons against them.
In the evening of April 11, the russian occupiers dumped a poisonous substance of unknown origin on Mariupol. According to Azov leader Andriy Biletsky, the russian army has used chemical weapons over the Azovstal plant, which is held by Azov Regiment fighters.