On the peninsula controlled by the russian federation, warehouses with ammunition were burning, journalists learned.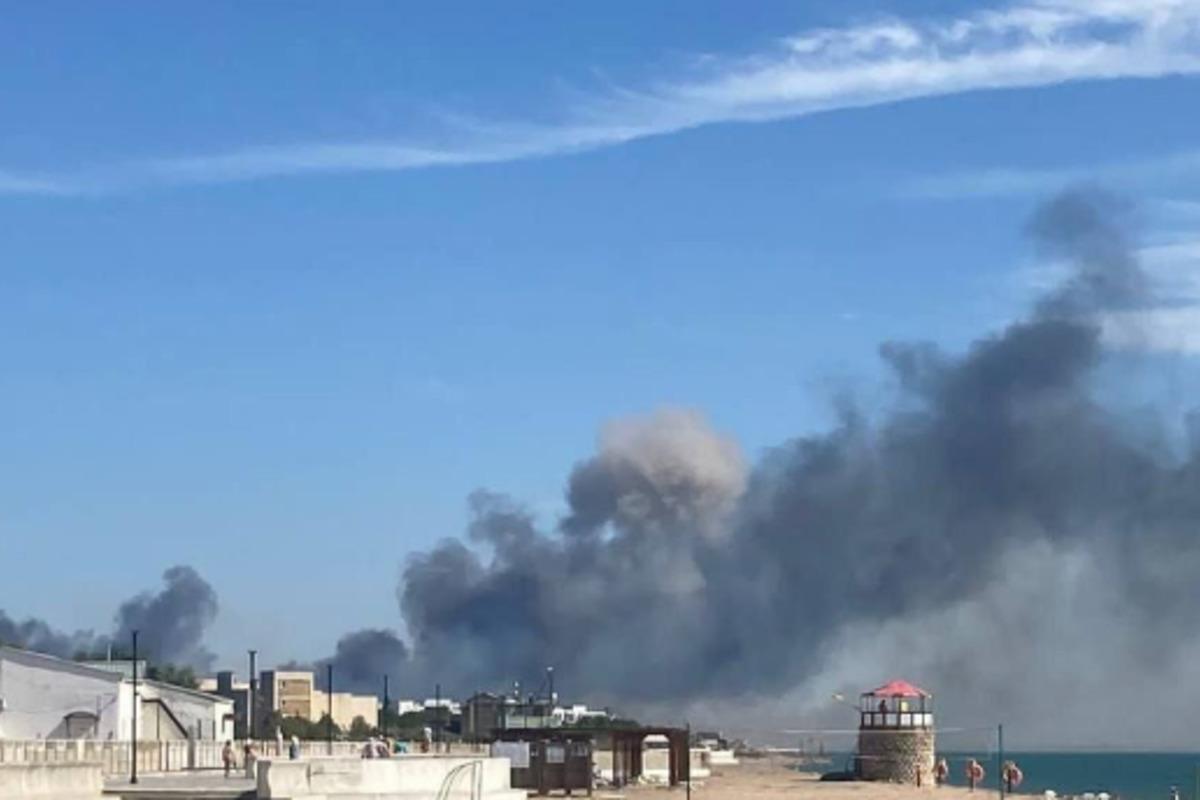 In the Crimea captured by the russian federation, there were explosions in the area of the military airfield near the city of Saka, and a fire started.
In Novofedorivka, the airstrip and warehouses with ammunition were on fire, "Krym Segodnya. Novosti" Telegram reports, referring to the words of eyewitnesses.
"…The first explosion rang out around 3:20 p.m., a total of ten are reported. Previously, neighboring houses were damaged," the channel noted.
Local residents reported a large number of ambulances driving towards Novofedorivka from Yevpatoria. An ambulance was sent to the place of the explosion.
Tourists fled from the beaches in Novofedorivka. The occupiers demanded that people hide in shelters.

Tourists, as well as local residents, began to leave Novofedorivka en masse, traffic jams formed at the exit.

It is worth noting that the explosions in Crimea occurred at the airbase of the occupiers, from which planes flew to bomb Zaporizhzhya, Mykolaiv and Kherson regions.