Residents of Nova Kakhovka rejoice at another failure of the occupiers.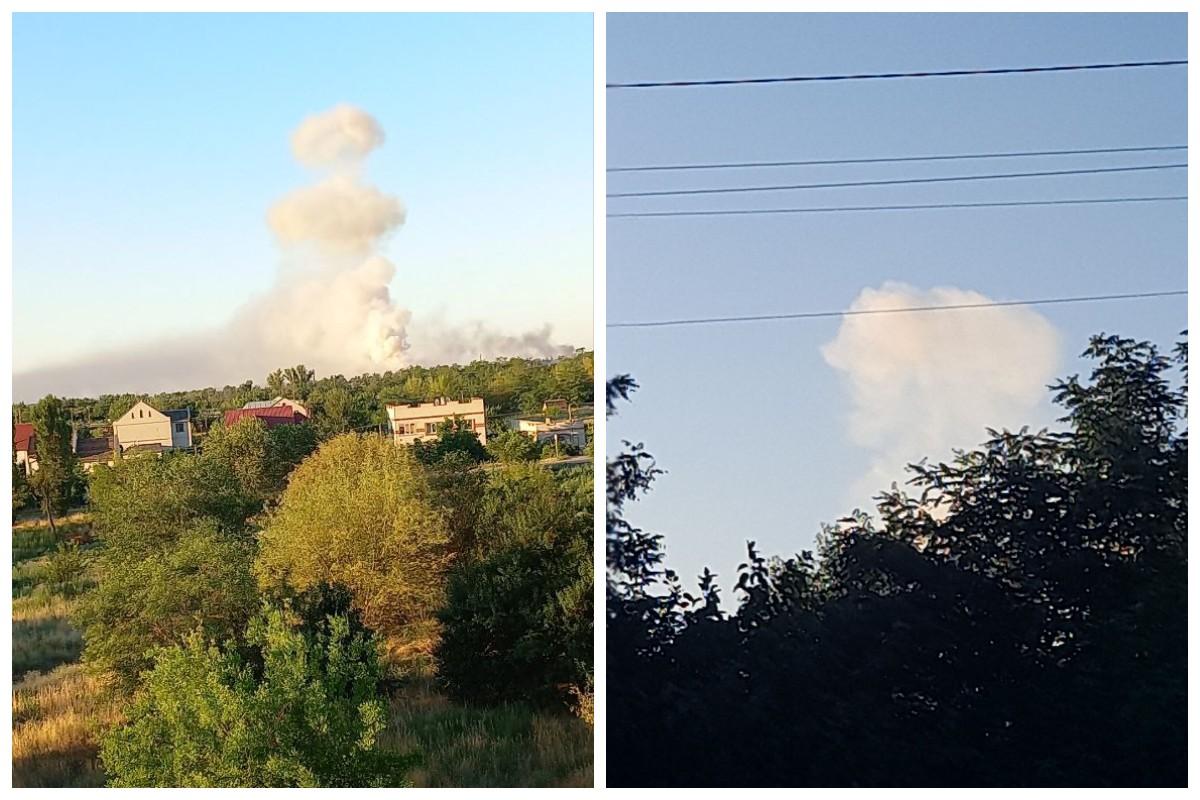 In the temporarily occupied Nova Kakhovka, explosions were heard at night and in the morning. The next "cotton" happened in the BC warehouse of the кussians.
Residents of Nova Kakhovka reported this on social networks.
"Kahovka, you can hear the detonation now and you can see the chimney from the side of Chornianka behind the bypass. The detonation is frequent and violent", – eyewitnesses write.
Local residents hear more than just explosions. Some could see "fireworks" – the stockpiles of the firecrackers exploded and detonated.
It is noteworthy that the residents of the temporarily occupied city rejoice at another failure of the russians. People sincerely admire "cotton" and are waiting for the return of the Armed Forces of Ukraine.
Of course, some residents are worried that their windows and doors may "fly out" due to the explosions, but in their comments they note that they are ready to endure such inconveniences for the sake of the fastest possible victory over the occupiers.