This is one of the first videos from the eastern part of the city in the last few weeks.
The mayor of Irpen announced the liberation of the city from Russian invaders
The video, shot by cameraman Yuri Gruzinov and the non-governmental organization Ukrainian Witness, was published, in particular, by CNN.
"This is one of the first videos in the last few weeks from the eastern part of Irpen, as fierce fighting has prevented safe access. On Monday, the mayor said that Ukrainian troops recaptured the area from Russian troops. The wind that pierces the remaining trees and the rattling of sheet metal against metal is the only thing heard in the video, except for the deafening roar of military weapons in the distance …. Apart from the wreckage and destroyed buildings, the bodies of civilians are the only ones what can be found on the streets, "- said the American TV channel.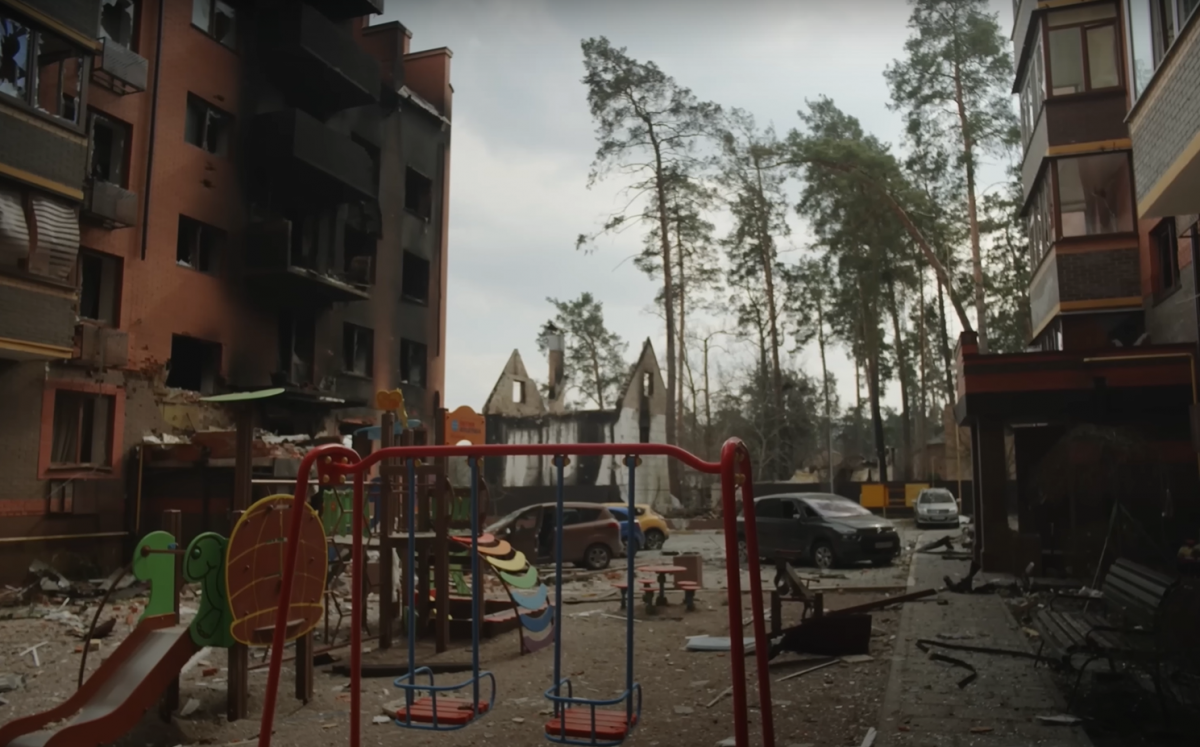 Ukrainian Witness described the footage as a consequence of the arrival of the "Russian measure":
"… Abandoned dogs are running through the streets. There is only one explanation for why they did not die of starvation. And you will not like it. Here is a beaten car. A young man was shot in the back seat. But an old grandfather with a wheelchair straightened up on the sidewalk. shells, barking dogs, the creaking of gates, the cries of birds. And the silence between them. The silence that brings with it death. In Irpen came "Russian peace", – said in a description of the video.