Apparently, the occupiers killed unarmed civilians in the city.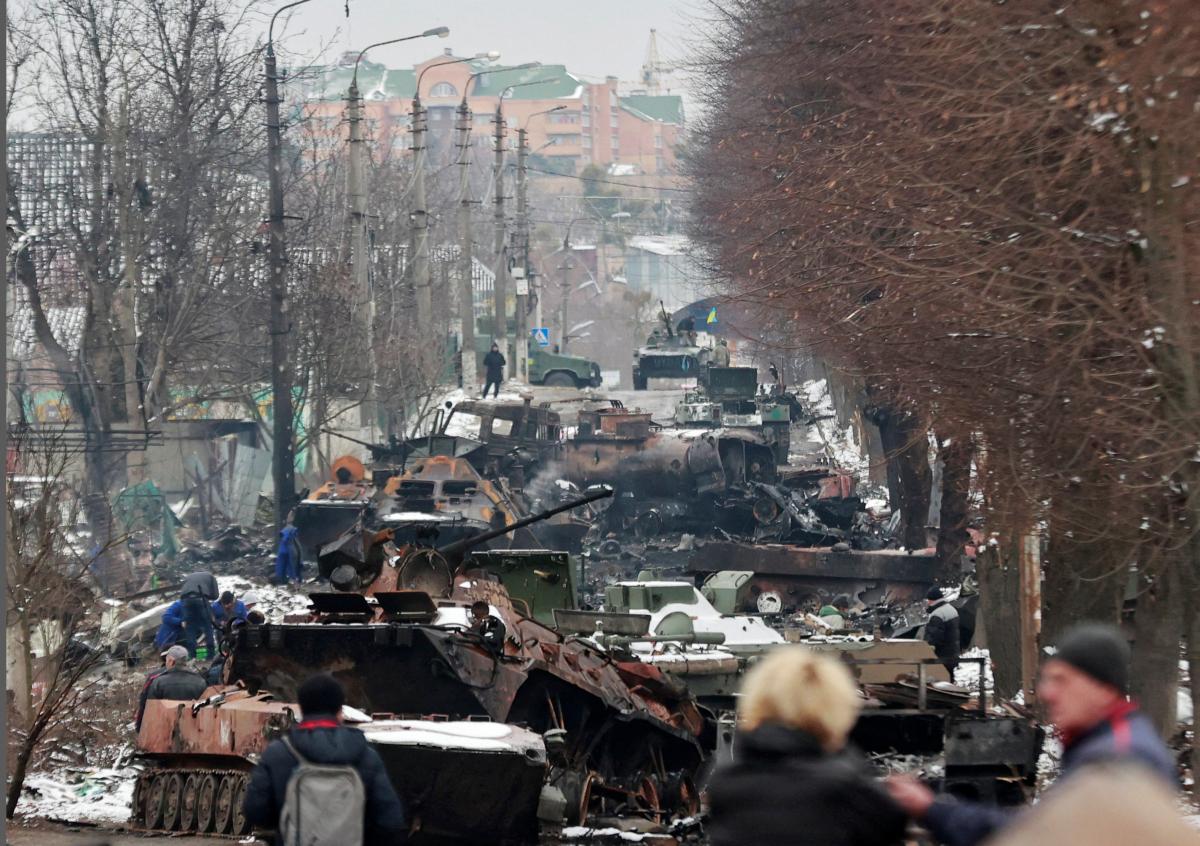 Landfill of mutilated Russian equipment / photo by REUTERS
Footage from Bucha has appeared showing new crimes committed by the russian military.
In particular, the photo was published by the adviser to the head of the Office of the President of Ukraine Mykhailo Podoliak.
"Bucha, Kyiv region. The bodies of blindfolded people who were shot dead by russian soldiers lie in the streets. These people were not military. They did not have weapons. They did not pose a threat. How many more such cases are happening in the occupied territories right now?", – he wrote on his Twitter page.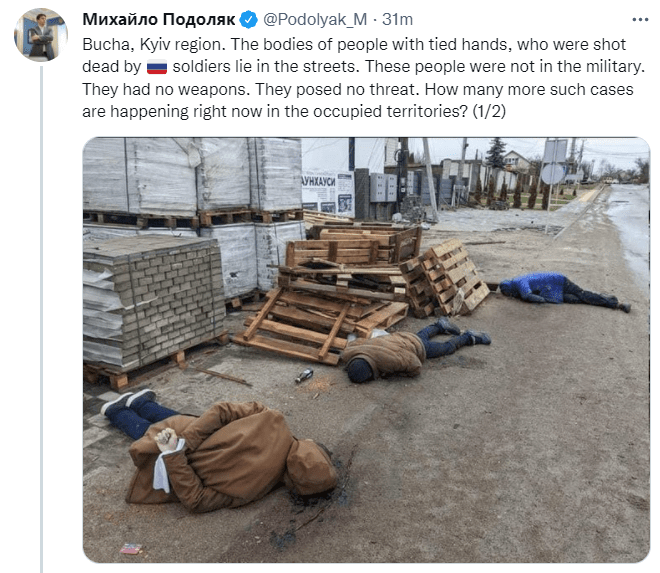 "russia is waging a war to destroy the Ukrainian people. But we are not asking for sympathy. We are not asking for likes on social media. And we are definitely not asking to fight with russia for us. We are asking only one thing: give us weapons so we can protect our people. we will do the rest ourselves", – Podoliak added.